Inverness Piercing System
For the past 45 years, over 200 million people have trusted Inverness for safe and gentle ear piercing. Our system is used in jewellery stores, department stores, salons, pharmacies, doctors' offices, and body piercing shops in over 70 countries worldwide.
We are committed to making sure your ear piercing experience is the best it can be by providing the safest, most technologically-advanced ear piercing system available.*
Integrity & Innovation - Our Exclusive Features
Our system safely & quickly pierces ears in 3 EASY STEPS using a gentle, hand-pressured instrument and sterile, pre-sealed, hypoallergenic piercing earrings.
You may see other ear piercing systems on the market, but only Inverness has: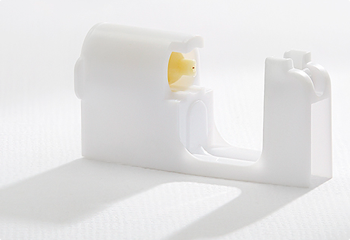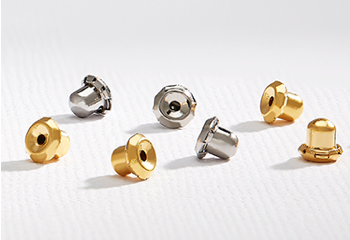 Fully-Enclosed Sterile Earring Capsules                                       Exclusive Inverness Safety Back™
Our pre-sterilized earring capsules ensure the safest                Our exclusive Safety Back™ shields the sharp 
ear piercing possible by preventing the piercing                       piercing tip and earring prevents the earring back from being
and Safety Back™ from being exposed to                                 squeezed too tight. This provides ample space
possible contaminants prior to piercing.                                    and airflow while the piercing heals.
With Inverness, piercing ears really is as easy as 1–2–3. We provide all the tools that our partners need to pierce ears in three easy steps: Cleanse – Mark – Pierce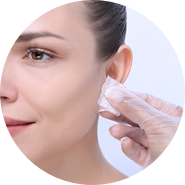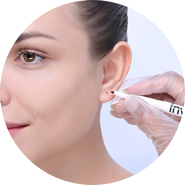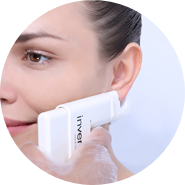 STEP 1                                     
STEP 2
STEP 3
CLEANSE
MARK
PIERCE
With Inverness, ear piercing really is as easy as 1, 2, 3. See our safe & gentle process in this short video.
Inverness Aftercare Solution
At Inverness, our care doesn't stop once your ears are pierced. Our Aftercare Solution is specially formulated to soothe and cleanse your newly-pierced ears without the drying or chapping that can come from using rubbing alcohol or hydrogen peroxide.
Ear piercing is about so much more than an earring. But when it comes to choosing the jewellery you will be wearing for the 6 or 12 weeks it takes for your piercing to heal, it's important to make the right choice. With Inverness, that's easy.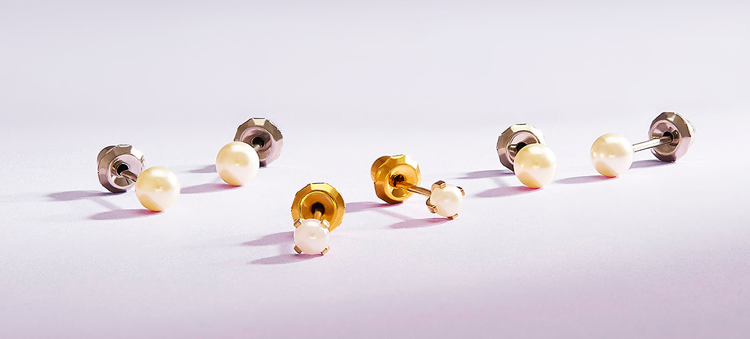 Style
Our piercing earrings are as unique as you are. Sparkling crystals. Bold designs. Brilliant cubic zirconia. Colorful flowers & butterflies. Timeless gold balls and classic gems. All in a range of sizes & metal choices to match your look and your budget.

 

Substance
As beautiful as our earrings are, it's how they are made that will give you true peace of mind. We use only the best materials available. All of our piercing earrings are hypoallergenic and made with ultra-thin piercing posts & a finely-honed tip for the gentlest piercing possible.

 

Safety & Sterility
Inverness piercing earrings are packaged in sterile, tamper-resistant cassettes. Each individual earring & exclusive Inverness Safety Back™ are fully-enclosed in our sterile earring capsules to guard against exposure to potential contaminants prior to piercing.

 

Our Metals
Inverness piercing earrings come in a wide range of hypoallergenic metal choices including 18KT, 14KT & 10KT gold, 24KT gold plate, medical grade stainless steel, and medical grade titanium.*
Available in a range of sizes to fit every ear:
Short Post - From 9.144mm - 9.271mm long. Designed for babies & small children
Regular Post - From 9.398mm - 11.049mm long. Will fit most customers, including babies & small children.
Long Post - From 11.43mm - 13.0048mm. Designed for thick earlobes & cartilage piercings.
What comes with our Inverness Piercing System Parcel?
An acrylic display stand which holds your customised display foam board. The display board can be printed on both sides for your own custom two-sided display.
1x Inverness Instrument
Pack of 25 Certificate of Bravery. These are to hand out to children to praise them for being so brave and piercing their ears.
Soft Toy for children to cuddle while being brave.
Multi-Language After Care Instructions.
1x Surgical Marking Pen
1x Inverness Branded Handheld Mirror
1x Inverness Branded Pen
Inverness Training Manual and accessories
Signature Release Authorization Book
For Frequently Asked Questions click here
*All Inverness piercing earrings meet the most stringent global standards for nickel release requirements (European Union Nickel Release Directive No. 1907/2006, REACH Annex XVII).
Our medical grade titanium earrings are 100% nickel-free, providing maximum peace of mind for people with known nickel allergies.